Premium Concrete Landscape Curbing
We Create
Beautiful
Landscape Edging
Cedarburg
Style: Kettle Moraine Carved Stone
Color: Multiple Grays with Brown Accent
See Project »
Benefits of Our Concrete Landscape Edging
There's many great reasons to chose concrete curbing other than the fact it makes your landscape areas look way more attractive!
Premium Landscape Curb Styles
All of our Premium Curb Styles are exclusive to us and you won't find anywhere else. We use a 3-4 Color System as well as a very custom design experience to get the exact look you want. Choose the grout line style you like to give the curb an individual stone look, or some styles can be seamless to give one continuous look. Want something extremely unique? We'll hand carve your curbing to give it a one-of-a-kind look!
Cedar Creek Slate is our signature style curb and absolutely stunning. It's got a gorgeous natural stone look to it with deep aggressive textures, while also being functional and easy to mow and trim around. We apply up to 4 different colors to give this style a ton of detail. This style is sure to turn some heads!
Hand-Carved, One of a Kind
Every Kettle Moraine Curb is very unique and one of a kind. It's hand carved with amazing craftsmanship…your friends and family won't stop raving about it! This style curb isn't as mow or trim friendly as the other styles, since the front edge of the curb is jagged and very stone like.
Richfield Flagstone is an exclusive texture to Cedar Creek Curbing. It's a beautiful mixture of simple yet detailed stone appearance. The impressions aren't as aggressive as the Cedar Creek Slate, but it still looks amazing. We are able to do some really neat color separations with this style as well.
The Fossilized Wood texture is super unique with chiseled textures! If you're looking for something that nobody else will have, this is it. It's exclusive to Cedar Creek Curbing and you won't find it anywhere else.
Who doesn't love the simplicity of the beautiful Spanish texture? Most homes that have the Spanish Texture have it rolled on, and only leaves little impressions. Our Deep Spanish stamp gives the curb deeper impressions and textures.
Split Stack, an exclusive stamp you'll only find here! Looks great with many different types of houses and has a veneer type look to it. Deep impressions and textures in any color you want!
Somewhat similar to Split Stack, the Prairie Fieldstone stamp has deep impressions and looks like great with both veneer or stone work on homes.
You'll only find this Knotty Wood texture right here! Super unique looking, gives the appearance of wood planks surrounding your landscaping.
Old Style Curb vs New Style Curb
Curbing has been around for a number of years. You've probably seen a lot of houses with the old style "mow curb" or a simple stamped curb with old school patterns. There's nothing wrong with them, but those styles definitely start looking dated, and like everything else, styles change.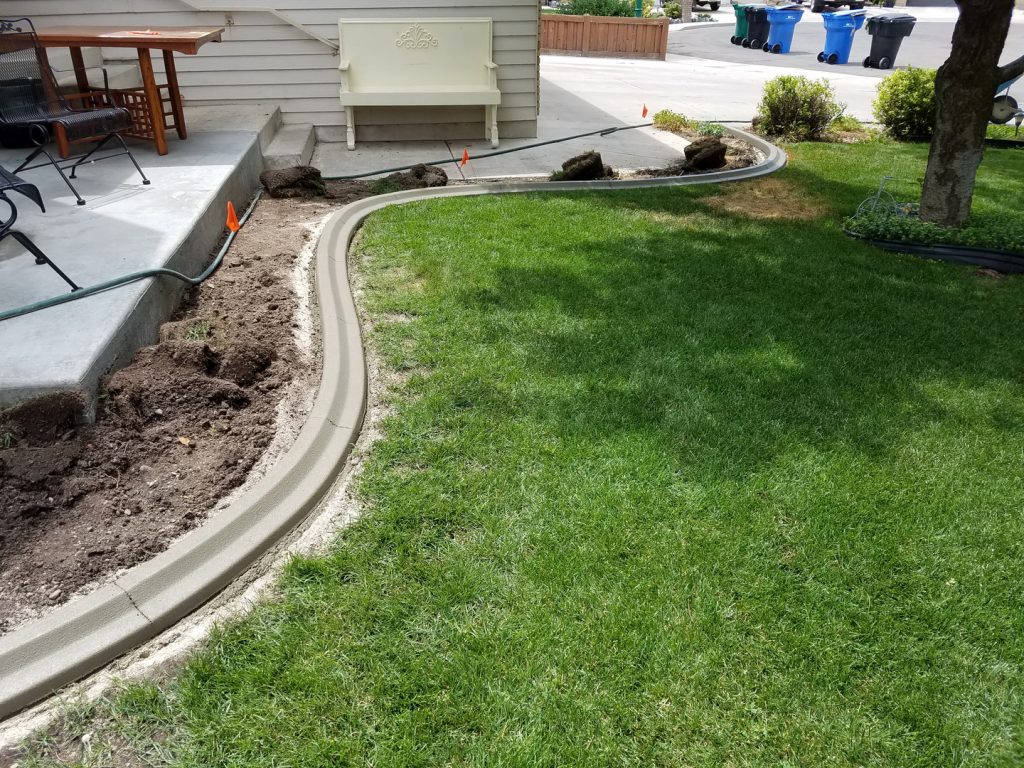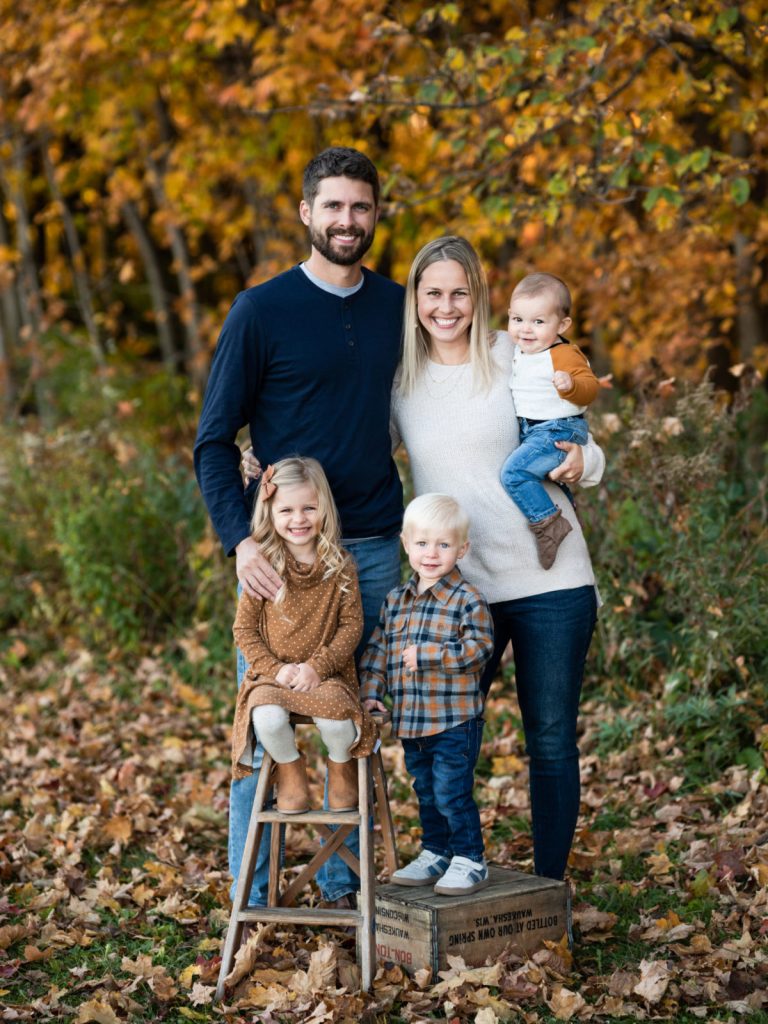 Our journey started like so many other's do, the dreaded phone call of losing your job and heartache. My Wife had worked for corporate America for 16 demanding years in the healthcare field. But the Pandemic had other plans and unfortunately she was affected by layoffs.
With our young growing family, and a very long desire to start my own business, I decided to look into options that could help support our family and allow my Wife to do something she's always dreamed of, which was to be a stay at home Mom to our 3 children. It was somewhat a blessing in disguise.
Landscape curbing drew me in for a few reasons; being able to be hands on and work outside, the satisfaction of seeing a completed job and the transformation, as well as working with surrounding area homeowners to help make their yards look even more beautiful.
Now, with extensive professional training and investing in some of the best curbing equipment available, I am ready, eager, and would be grateful to have the chance to work with you.
Our family lives in Cedarburg and we love the area we live in. We really feel like we've planted our roots and look forward to raising our children in this wonderful community.
– The Austreng Family
We are based in Cedarburg, WI and proudly service the North Milwaukee Metro Area, including but not limited to the following cities: